Here are some examples of our kinds of work in various sectors
Industrial and commercial sectors
Type of clients:
Factories, industries, businesses, commercial centres, etc.
CNESST signage paint

Painting of production machinery

Painting of roof units
Interior and exterior painting
Rust-resistant paint
Urethane paint
Anti-graffiti painting
Painting lines, cabinets, etc.
Food sector
Type of clients:
Food factories, cafeterias, kitchens, hotels, motels, restaurants, etc.
Specialized painting for the food sector
Epoxy and paint application for the food industry
Ventilation and freezing unit refurbishment
UV-resistant paint that keeps its shine and colour longer
Installation of high-temperature (thermal shock) and frost-resistant flooring products
Events sector
Type of clients:
Circuses, film sets, stages, arenas, schools, etc.
Application of anti-mould product for long-term storage
Repair of equipment
Step cleaning
Bleachers refurbished
Tent ventilation unit refurbishment
Rust-resistant paint for various structures
Painting of walls, floors, and ceilings of film sets
Non-slip product installation
Painting of step markers
Our services are many!
Painting, floor signage, steel repair, surface preparation, cleaning, decontamination, work at heights, rust removal, etc. for the event, industrial, commercial, and food industry sectors.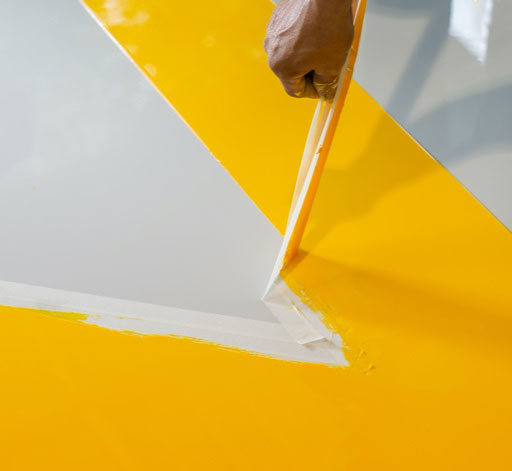 Signage
We do ground signs according to the requirements of your work environment.
Paint CNESST signage
Paint CNESST floor pictures
Reflective paint
Sand blasting – Spray-gun painting
We repair steel and prepare surfaces with sand blasting for an optimal application of paint that is resistant to abrasion, rust, acid, etc.
Sand blasting of any surface
Spray painting
Low pressure gun painting
Painting with Airless gun
Painting of production machinery
Painting of all kinds of parts
Surface preparation with sand jet
Machine preparation
Industrial painting
CNESST safety colour paint
Painting of interiors and exteriors of steel structures
Steel restoration using metallic polymers, elastomers, magma, etc.
Rust-resistant paint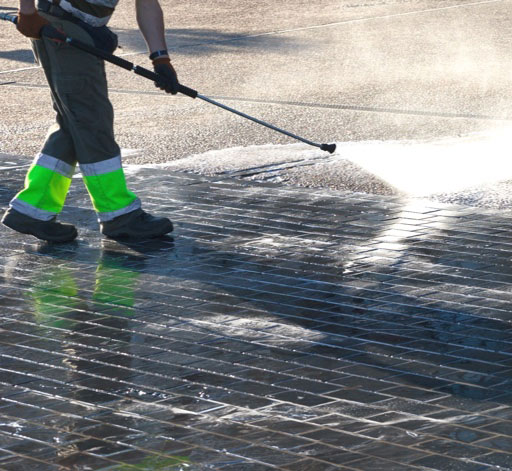 High pressure cleaning and decontamination
Nothing is more important in a workplace than its being clean and healthy. That is why we make every effort to do thoroughly professional cleaning and deep decontamination.
Decontamination of concrete, asphalt, and other surfaces
Pressure cleaning of internal and external facings
Hot water pressure cleaning of concrete
Surface cleaning before painting
Cleaning off of grease
Cleaning of soil contamination
Painting of production machinery
Our specialized company paints production machinery and all its related parts using the finish best suited to your needs in all sectors: events, industrial, commercial, and food.
Interior and exterior painting
Rust-resistant paint
Urethane paint
Steel structure paint
Anti-bacterial paint
Non-slip paint
Work at heights
Anti-mould paint
Low pressure gun paint
Cleaning of all kinds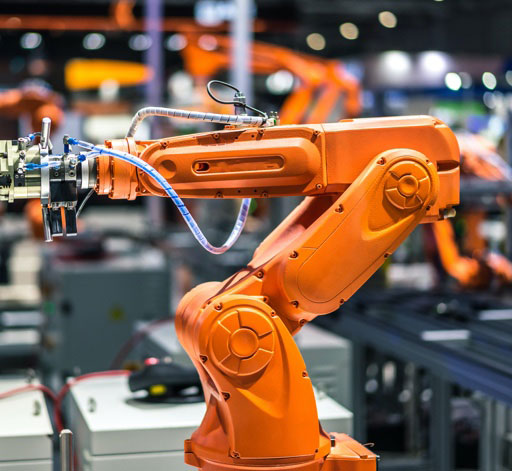 ADM Entretien is a family business with more than 4 generations of experience and a unique know-how.
Trust our specialists!
Contact us!